Occasionally, in the past, I did a little post called "Confession Sunday" where I told you a few of my deepest darkest secrets. And although it's not Sunday, and I'm not part of a religious group that necessitates confessionals, you are in luck today… here it is:
I love online personality tests.
But lest you see me as a psycho-mommy-narcissist just sitting at home wanting to know all about my own personality (because that doesn't really have much to do with it) more accurately, I love personality tests that match me up with my favorite TV show's characters. Any guess on who my Downton Abbey match is?
Lord, help my husband. I would be lying if I didn't say that she is by far my favorite character in the show, so while you (and my husband) might all be mortified that I'm announcing Violet as my personality doppelgänger, I was somewhat pleased that she and I have so much in common.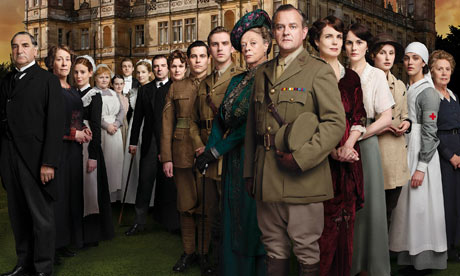 Which Downton character are you? Anyone else take the test yet?
And in the feisty spirit Dowager Countess of Grantham. I ask you to watch and seriously consider the video below.
I wonder where those babies would have ended up if he hadn't been there? And on the flip side, imagine how many people probably thought he had lost it when he told them about his box for babies… makes you want to rethink life doesn't it?